Pilot Song Book Creator Review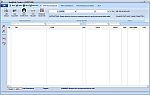 Features:
Create song books organized by title, artist, genre, disc #, or remarks.
Several predefined styles are included to meet most every need.
All song book fonts are fully customizable.
Easily export song books to Microsoft Excel, Microsoft Word, or Adobe Portable Document Format (PDF).
Import song data directly from most of your CD discs using one of several FreeDB online databases.
Import song data from the file names of songs on your hard drive.
Designed to work with Power CD+G Burner's file naming conventions for simple import into your song book.
Import song files of literally any file type (music, karaoke, video, etc).
Import from spreadsheets.
Import from a Siglos Karaoke Professional database.
Advanced text editing tools.
Keep your digital song files organized by automatically synchronizing their file names with your song book.
Generate statistics in seconds with total unique songs, and artists, etc..
Extremely easy to use.
---
Our Review:
In this age of computer karaoke, with software that can locate song titles a hundred times faster than they can be looked up in a book, some may wonder if it's actually practical to create and print song books. This is a good point, but many karaoke hosts would argue that their singers still like to sit at their table and browse through a song book. If you want to create professional karaoke song books, Pilot Song Book Creator is hands down the best and most fully featured program available for the job. You will have an assortment of layout options to choose from. Font face, color, and size are all customizable. Songs can be sorted by Artist, Title, or Disc ID.. Songs from discs can be automatically named for a FreeDB online database. Song files on a hard drive can be scanned and imported. After you have imported the songs from your hard drive, and edited them as you needed, you can then send those changes back to your file names. All your song files will then be named exactly the name way with the same data that is in your song database. Even with all the features Pilot Song Book Creator is easy to use. We've tested out other song book programs but none can compare to this one.
Pros:
Easy to use. Flexible layout options. Many customizing options. Lets you organize your song files.
Cons:
None.
---
Buy this program or download the demo version at...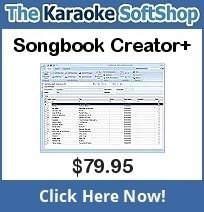 ---
Comment about this item: