Power CD+G to MP4 Karaoke Converter 2 Review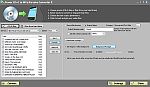 Features:
Convert CD+G discs to MP4 karaoke videos.
Convert BIN, MP3+G, and Zipped MP3+G files from your hard disc to MP4 videos.
Replace solid CD+G background with images of your choice.
---
Our Review:
Power CD+G to Video Karaoke Converter does an excellent job at converting BIN, MP3+G and Zipped MP3+G to MP4 video files. It also does it quickly. MP4 videos can be played on most mobile devices like iPhones, iPads, iPods, and Smartphones. Also, most online social and video sharing sites support MP4 videos. The program offers some enhancement features that can make the videos look better that the original CD+G song.
Pros:
Easy to use. Converts files quickly. Enhances the appearance of the graphics.
Cons:
None.
---
Buy this program or download the demo version at...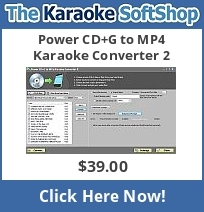 ---
Comment about this item: