Vogone Easy Review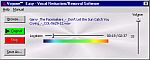 Features:
Easy To Use.
Vocal Remove MP3, WMA, WAV files.
Removes Center-Panned Vocals.
Live Adjust Volume.
Loudness VU Meter.
---
Our Review:
Vogone Easy works the same way that the majority of vocal removal software does. It removes vocals panned in the center of a sound track, which in the end, means that it will work on a limited number of song tracks and will always degrade the music to some degree. If you're serious about removing vocals from a standard song track we highly recommend that you opt for
Vogone Advanced
.
Pros:
Very easy to use. Has volume boost.
Cons:
Works like most other "mostly" ineffective vocal removers.
---
Buy this program or download the demo version at...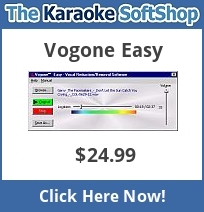 ---
Comment about this item: